Hello, I'm MusiCommentator, and as the end of the year gets closer and closer, it's time for me to round off my 2018 year-end lists.  I've been over the worst singles, worst albums, and best singles of this year, but now I must complete the magnum opus of any music critic's career: the best albums list.  Let's go over the rules and get into this!
Qualifications:
Pretty self-explanatory: albums from 2018 qualify.  My usual list structure will be used here (10-2, honorable mentions, #1).  I'm also including most commercial mixtapes on here because most of those have pretty much become albums at this point.  If it's marketed like an album and it can be bought like an album, then I'm going to consider it for this list.  Something like Lil Yachty's "Nuthin' 2 Prove" is an example of this (even though it isn't on the list).  Also, only one album per artist, so the same artist can't have two spots on this list.  And, as always, this is all my opinion; if an album you like isn't on here, it might be because I haven't listened to it or I don't like it as much, so take this all with a grain of salt.  Anyways, let's get into it!
The List:
#10: Light Of Mine (by KYLE)
Best Track: Ups & Downs
Worst Track: ShipTrip
I named KYLE my favorite artist of the 2017 XXL Freshman Class, so I was hyped for this album when it was announced, and of course, it lived up to the hype.  I don't think it's as good as his sophomore project "Smyle", but "Light Of Mine" is good enough to take this tenth spot.
On "Light Of Mine", KYLE takes a more melodic approach to his rapping than ever before.  Many of the songs feature him doing more singing than anything else.  "iMissMe" and "It's Yours" are prime examples of this.  But, that doesn't stop him from bringing the happy vibes as he always does.  "Ups & Downs" hears KYLE reflecting on his happy nature and expressing why he prefers making happy music over sad music.  This sentiment is reflected in songs like "Ikuyo", "Babies", and "Playinwitme", whose upbeat instrumentals and positive tonal inflections make them pleasant to listen to.  He's not singing the entire time, though, as "To The Moon" and "iSpy" have KYLE using flows similar to his former projects.  While almost all the songs on here attempting to be happy, some of them end up sounding under-cooked and show that they need more work.  "Coming, Going?" is way too short for its own good, the ambience of "Clouds" makes it feel more like a riffing session than a song, and "ShipTrip" has a beat whose drums don't fit in at all with the instrumentals.  But, on this album, KYLE proves himself to be one of the most essential "happy-vibe" rappers who isn't afraid to experiment with different flows and styles of singing.
#9: Amen (by Rich Brian)
Best Track: Glow Like Dat
Worst Track: Little Prince
Rich Brian got famous off of ironically quirky internet hits, so he could have easily made an album full of songs like that and call it a day, but Rich Brian took the path less taken and made an album full of introspection and personal self-reflection.
"Amen" covers many topics, but its main themes focus on how his childhood affected who he is now and how his sudden rise to fame has affected his life.  These themes can easily be seen in the first two tracks, where the title track talks on how his childhood affected his mindset and "Cold" talks on how his mindset has affected his fame and those around him.  For the most part, almost all the tracks on "Amen" talk on these topics, but Rich Brian still manages to make them sound like some of his older hits with beats containing strange samples and choruses that stick with you.  If nothing else, a lot of these hooks will stay with you after you are finished with the album.  "Trespass", "Flight", and "See Me" all contain hooks that attached themselves to me the first minute I heard them.  Still, with all these heavy themes, Brian manages to keep it somewhat lighthearted in songs like "Kitty" and "Chaos", with the former being a funny storytelling track of how he lost his virginity to his friend's sister and the latter being an ego trip focusing on how all the ladies want him now that he is famous.  If anything, this album proves to the world that Rich Brian is not a one-hit wonder everyone should just push aside and that his place in the Asian hip-hop scene is well-deserved.
#8: Shawn Mendes (by, you guessed it, Shawn Mendes)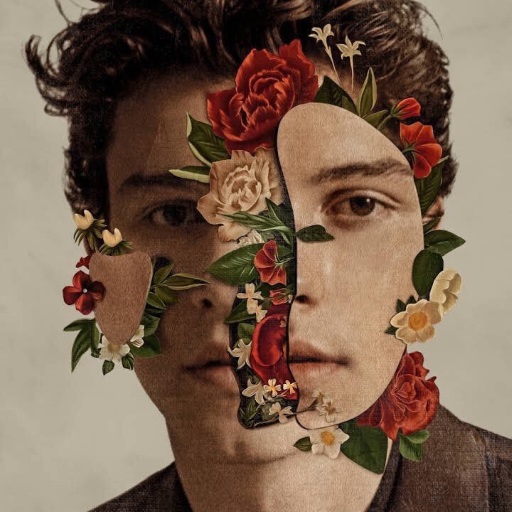 Best Track: In My Blood
Worst Track: When You're Ready
Little side story: I remember being really hyped for Charlie Puth's "Voicenotes" album this year, as the singles from it were really good.  When I listened to it, though, I was really underwhelmed.  That same day, I had a friend text me saying that I needed to listen to Shawn Mendes's new album.  I really didn't want to because I was much more fond of Puth than Mendes, but listening to this album proved to be a much better use of my time than "Voicenotes" was.
This self-titled album is Shawn Mendes's big step into maturity.  He went from writing r/niceguy anthems ("Stitches", "Treat You Better") into making songs with much more mature, adult themes.  Album opener "In My Blood" is the best example of this, as it sees Mendes tackling themes of depression and not giving up at low points of your life.  This song actually almost made it into my Top 10 BEST Singles Of 2018 list.  But, Mendes doesn't completely shy away from talking about girls.  Most of the tracks on this album are about that, such as "Lost In Japan", "Nervous", and many more.  What makes these different from his older hits, though, is that they handle the subject matter like a young adult instead of a whiny preteen.  That being said, the production on here is much more mature, too, with many songs containing killer basslines and vintage drum patterns while still managing to sound fresh.  The album ends kind of weakly, with the last two tracks feeling like throwaways, but almost every song on here is a great pop hit.  Why I brought up "Voicenotes" at the beginning, now, is because I feel like Charlie Puth was trying to do the same thing.  He was showing maturity, but only through the production, which led the album to be a flop.  "Shawn Mendes", on the other hand, shows true growth and passion, making it one of the best pop albums of the year.
#7: ASTROWORLD (by Travis Scott)
Best Track: NO BYSTANDERS
Worst Track: CAN'T SAY
When I first listened to this album, I thought it was only decent.  I would have given it a 6 out of 10 on first listen.  However, the more I listened to it, the more it grew on me, until it eventually became my 7th favorite album of the year.
Really, this is one of those albums that has a little bit of something for everybody.  There are plenty of effective trap bangers on here.  Opener "STARGAZING" starts off chill and ambient, but quickly evolves into a high-energy rebel anthem.  "NO BYSTANDERS" uses Sheck Wes and Juice WRLD to create a hype atmosphere which Travis easily works with.  By now, everyone knows "SICKO MODE", and you can see my full thoughts on this track here.  Other bangers include "CAROUSEL", "NC-17", and "WHO? WHAT!", but that's not all this album has to offer.  There are many laid-back tracks on here that almost cross into the territory of cloud rap.  "STOP TRYING TO BE GOD" has Travis teaming up with the likes of James Blake and Stevie Wonder to make one of the most unique rap songs of the year.  "SKELETONS" has a similarly odd-but-somehow-awesome guest list, as the instrumentals were made with the help of Tame Impala and John Mayer, and "WAKE UP" uses an acoustic guitar under The Weeknd's vocals to make a smoldering sex track.  Some of the songs, too, are just there for a good vibe, like "YOSEMITE" and "BUTTERFLY EFFECT".  What all of these songs have in common, though, is their experimentation, and that's most of what makes this album so phenomenal.  Lots of off-the-wall ideas are presented on this album, like a 5-minute trap banger with 3 beat switches and a collaboration between trap and psychedelic rock, but Scott's ear for experimentation somehow makes it all sound cohesive and makes this album an unforgettable experience.
#6: FATHER (by AUGUST 08)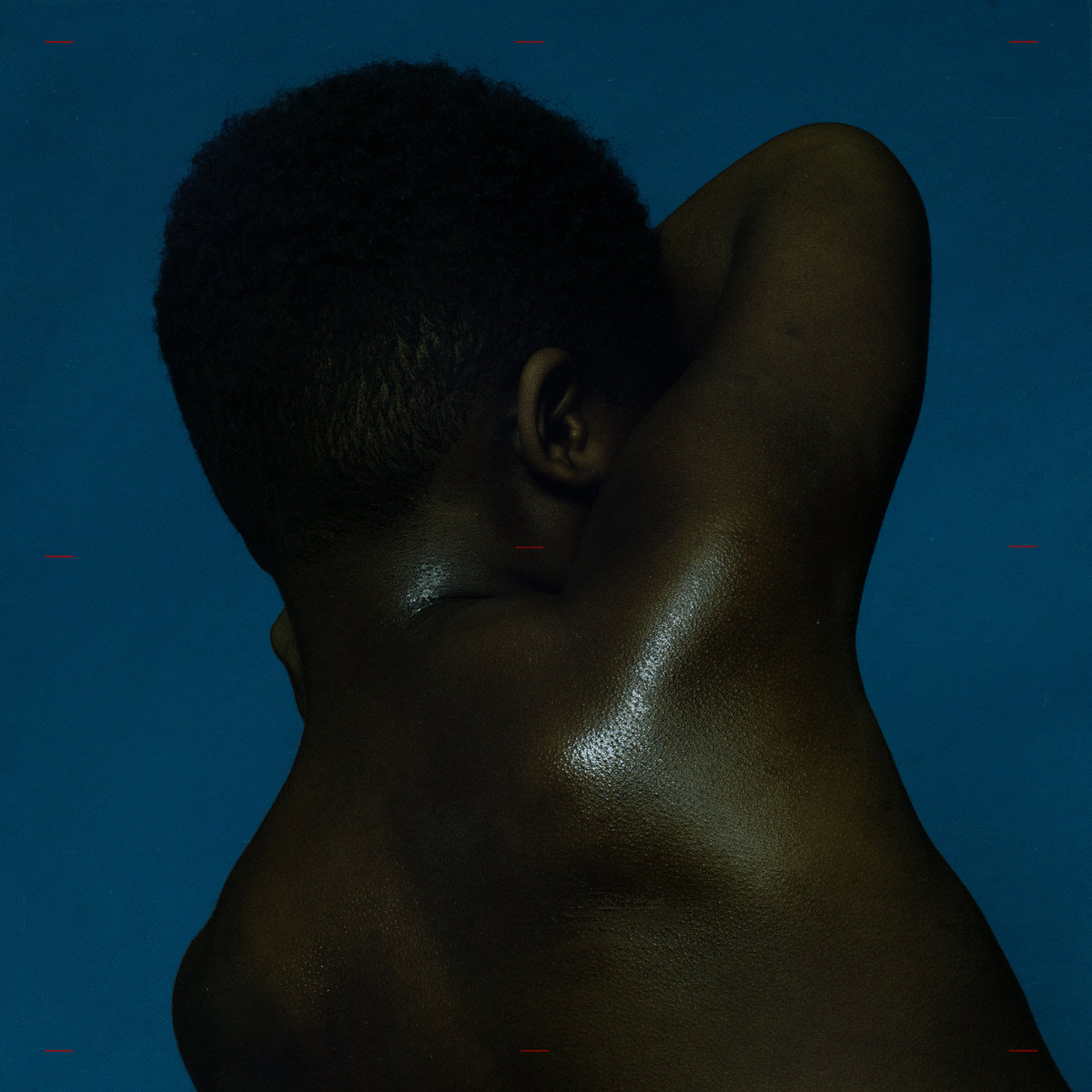 Best Track: Missed Calls
Worst Track: Father Issues
AUGUST 08 is a name most people probably have not heard of, but it is a name everyone should know about, because damn is this man talented!
On his debut project, AUGUST 08 dives deep into heartbreak and melancholy to provide an experience that is mournfully amazing.  Starting things strong, opening track "Missed Calls" contains tribal production that works well under AUGUST's tear-jerking vocals on the hook.  "Seperate Ways" continues this vibe as his voice soars high over the keys and synths of the chorus.  But, the loudness of the instrumentals are not what make this album great, as shown by the much more mellow "Don't Waste It" and "Sick Days", which stand as soothing yet powerful tracks.  If I were to pick one thing that AUGUST does best, it would be making a hook, because almost every hook on here is pristine.  The catchy delivery of each one makes them perfect to sing along to.  From more simplistic hooks ("Lately (Extended)") to introspective choruses ("Funeral"), AUGUST 08 will get every song on this project stuck in your head by the time it's over.  The only song I really don't like on this album is "Father Issues", as its hook is the weakest on the project, and I can only think of the pornographic "daddy issues" meme whenever I hear the title of the track.  But, that does not distract from the masterpiece every other song on here is.  If you have not listened to AUGUST 08's music yet, I would highly suggest you take a half hour to sit down and listen to this essential album.
#5: ye (by Kanye West)
Best Track: Wouldn't Leave
Worst Track: I Thought About Killing You
I've reviewed this album twice on this site (original and redux), and my thoughts on this album have stayed the same since the redux review, so I'll make this real brief.
This album starts off rocky with "I Thought About Killing You", which contains the weakest verse on the album, but immediately picks up with "Yikes" and "All Mine", where Kanye revels in his ego.  But, Kanye shows a much more sensitive side of himself throughout most of this album.  From topics like mental health to his love for his wife and daughter, Kanye opens up in a way that leaves him vulnerable and relateable.  And, while his political views sprinkled in the album aren't very favorable, it leads the album to feeling much more real, and the beautiful melodies all throughout this project will rope anyone into liking this album.
#4: Head In The Clouds (by 88rising)
Best Track: Midsummer Madness
Worst Track: Beam
See my full thoughts on this album by clicking here.
Gosh, 88rising had a really good 2018!  Right before the summer ended, they released this album full of summer jams and trap bangers, and they really hit gold with this album.  There are many tracks on here that hit that summery vibe perfectly.  "Midsummer Madness" is the best one, with each artist giving their all to contribute to the themes of the song.  "Peach Jam", "Plans", and "Lover Boy 88" also capture this summer vibe, with all the guests doing exceptionally well and the singing on each one being spot-on.  There are also many trap bangers that stand out with their quality.  "Red Rubies" makes even the worst rappers on the track sound like competent musicians, and the beat on "Swimming Pool" fits in well with Higher Brothers's style.  Even the tracks that can't be categorized into "summer jams" or "trap bangers" are great!  "Let It Go" has a unique beat which every rapper rides perfectly, and the title track has to be one of the best album closers of the year.  While this album isn't doing anything profound or unique, the quality of each track on here makes it deserve this fourth spot.
#3: NASIR (by Nas)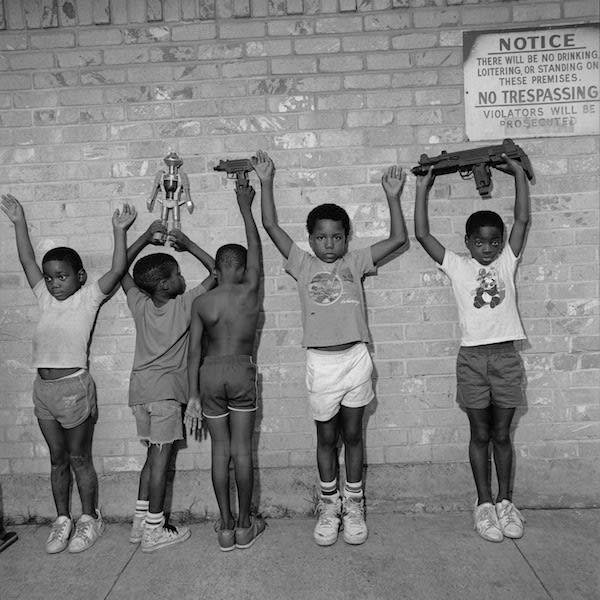 Best Track: everything
Worst Track: Simple Things
This is another album I did an original and redux review on, but my opinions have changed a bit since the redux review, so I'll try to go over what has changed.
The conscious tracks on here are still awesome.  "Not For Radio", "Cops Shot The Kid", and "everything" are all tracks that should be in every old-head's collection.  However, what's changed since the redux review is that I've grown much more fond the "brag tracks" on here.  "White Label", while it's beat is minimalistic, has a catchy sample, and Nas sounds like a pro over it.  "Bonjour" features smooth vocals from Tony Williams that mesh well with Nas's style.  "Adam and Eve" is another great song, with Nas talking on how his fame has affected those around him.  The only track I don't like is "Simple Things", whose simplistic lyrics and sudden ending don't fit in with the rest of the album.  I feel this album got a lot of unwarranted hate, but Nas's poetic lyrics and Kanye's fluent production makes this a must-listen for any old-school hip-hop fan.
#2: Kamikaze (by Eminem)
Best Track: Not Alike
Worst Track: Normal
See my full thoughts on his album by clicking here.
Overall, this album got mixed reviews, but I find this to be in the upper echelon of Eminem albums.  Eminem's lyricism on here is undeniable.  After "Revival" got such bad reviews, Eminem made this as a clapback to the critics, and it sees him going hard on anyone who hated on him within the past year.  The album starts off with "The Ringer", which is a five minute onslaught that goes at critics, modern rappers, and the president.  The album picks up steam from there with many more bangers, from the high-octane "Greatest" to the Joyner Lucas collaboration "Lucky You".  My favorite track has to be "Not Alike", which contains one of Royce da 5'9″'s best verses and some major disses from Eminem aimed at MGK, all over a Tay Keith inspired beat.  Originally, I didn't like tracks "Nice Guy" and "Good Guy", but they've grown on me over time.  The only tracks I don't like are "Venom" and "Normal".  "Venom" is halfway decent, but fails as a good album closer, and "Normal" contain a wonky beat and awkward flows that don't work well with Eminem's style.  Aside from these two tracks, this album is marvelous, and if anything, it proves that Eminem is a figure that should not be messed with!
Now, before we get into the number one spot, let's go over the…
Honorable Mention:
Book Of Ryan (by Royce da 5'9″)
I decided for this list to only put one honorable mention because I really wanted to focus on my complex relationship with this album.  When I first listened to this album, I was thoroughly impressed and I instantly wanted to call it one of my favorite albums of the year.  However, after that, I rarely listened to it at all.  When it came time to review the best albums of the year, I revisited this album and found the love for it I had on the first listen, and I wanted to put it high on this list.  But, I thought "how can I call an album one of my favorites if I've barely listened to it, especially since I had plenty of time in the year to do so?".  I pondered this for a bit, and I ended up deciding to put this as an honorable mention.  If I end up not listening to it that much after this year, then I'll know that it really wasn't one of my favorites.  If I do listen to it a lot and retroactively decide it's one of my favorite albums of 2018, then I'll at least have some peace knowing that I explained my relationship with this album as an honorable mention.
And now, with that out of the way, the number one best album of 2018 is…
#1: DAYTONA (by Pusha T)
Best Track: If You Know You Know
Worst Track: n/a
Everyone that knows me in real life pretty much knows how much I love this album, but I've never talked about it on this blog.  I'm just going to have to gush over it now.
Even at a slim 7 tracks, this album is blooming with great songs.  It hits the ground running with opening track "If You Know You Know".  The vocal sample mixed over the chugging guitars and hi-hats makes this one of the most trap-inspired songs on this album, and Pusha T brings some of his best wordplay on the entire album here, including "N*ggas in Paris 'fore Hit-Boy/These ain't the same type of hits, boy" and "Where were you when Big Meech brought the tigers in?/'Cause I was busy earnin' stripes like a tiger's skin".  The adrenaline continues with "The Games We Play", which contains a laidback, almost bluesy beat that features a nice drum pattern and an intriguingly plinky guitar.  Again, Pusha T's lyrics are impressive, as he continues the themes of drug dealing in his former life.  This quickly transitions into "Hard Piano".  I know many see this as their least favorite track on the album, but I think it ranks high up with the rest.  The piano, obviously, is a nice addition to the beat, and the vocal sample used for the chorus adds power to the song.  Pusha T's stand out lyrics include "Never trust a b*tch who finds love in a camera/She will f*ck you, then turn around and f*ck a janitor" and "Lower level's where you settle at/I'm the pot callin' the kettle black".  While I was apprehensive for his verse on first listen, Rick Ross actually does a lot to match Pusha's energy on this track.  The fourth track "Come Back Baby" is another song with an aptly placed vocal sample, as the vocals used for the chorus help bring the track together.  The chorus also does a nice job at juxtaposing the verses, where the beat is minimal and Pusha's flows, while generic, contain some more spot-on wordplay like "See these diamonds in this watch face?/All that sh*t came from pressure".  "Santeria" feels much darker than the rest of the album, as the multiple beats it uses are composed in some very luscious minor keys.  As you could guess, Pusha's flows and lyrics are really captivating, and 070 Shake gives the song a nice chorus.  Kanye West comes in on "What Would Meek Do?" to give a verse that, much like Rick Ross's verse, gives the two some undeniable chemistry.  Plus, Pusha T doesn't disappoint in the lyric department: "Angel on my shoulder 'What should we do?' (we do)/Devil on the other, 'What would Meek do?'/Pop a wheelie, tell the judge to Akinyele".  Then, last but not least, "Infrared" helps close the album with a slow simmer.  While the beat is pretty minimal, Pusha's lyrics are the most aggressive and ruthless on the entire album.  This is the song that ignited the Pusha T/Drake feud, so some great disses like "It was written like Nas, but it came from Quentin" and "Flash without the fire/Another multi-platinum rapper trapped and can't retire" are thrown around.
This album has one of the tightest tracklists I've ever seen.  From front to back, it's pure lyrical fire.  I know I listed "If You Know You Know" as my favorite track, but in all honesty, every track on here has been my favorite at some point or another.  If someone came up to me in real life and asked me what my favorite track off "DAYTONA" was, I'd probably say all of them.  Pusha sounds better on here than he ever has before, as his flows and lyrics are refined more than any of his past albums.  The production, too, is sublime, as some of Kanye's best beatwork is contained within this album.  I know this album might not be for everybody, but I'd be damned if I heard someone call this a "bad project".  And, for that, I deem "DAYTONA" the best album of 2018.
Aaaaaand that's it!  Those are all my year-end lists for 2018!  Thank you for reading my Top 10 Best Albums of 2018 list.  If you liked this list, make sure to follow my website, Twitter, and Instagram, like this post, and be sure to check in soon for future content.  Also, if you have something you want to see me review, tell me in the comments.  See you all next year!  Until then, keep on listening to good music!  I know I will.