Hello, I'm MusiCommentator, and for me, the summer season is long gone.  I've been in school for almost a month now and waking up late on the week is but a distant memory.  However, one of the things that has lasted from the summer is the music.  There were a couple clunkers that came out in the summer (*ahem*Drake*ahem*), but there were many great projects released that I got to listen to.  I was also able to review more albums than I thought I would, with a big chunk of these being from 2018's "Surgical Summer".
For those who don't follow hip-hop (which, if you're reading this, I'm assuming you do, but I'll give background anyways), Kanye West produced five projects over the summer, all released on his G.O.O.D. Music label.  These are Pusha T's "DAYTONA", Kanye West's "ye", KIDS SEE GHOSTS's self-titled project, Nas's "NASIR", and Teyana Taylor's "K.T.S.E.".  I reviewed three of these projects–the ones highlighted in blue–but I feel like my opinions on them have changed.  I've been able to listen to them now for a few months and, if I could go back in time, I would change my scores on all of them.  I do not own a Delorean or a Tardis, though, so doing a redux review is the next best thing.
I have never done something like this on my site before, so I will break down how I will go about it.  I will give my old and new scores for each of the three albums, then give a few paragraph description of why I changed my score.  I will also be sure to state when the original review came out.  Hopefully that's not too complicated, so let's get started.
ye (by Kanye West) [Review Released June 5th]
Old Score: 7.5 out of 10
New Score: 9 out of 10
Starting off with the first review I released for these albums, this one has the most drastic change in score.  I feel like in the original review, even though I did give it many praises, I was a bit too nit-picky on it.  This was coming right off of Kanye's most controversial album rollout (with all the political stuff he was stating before its release), so a lot was stacked against him, but I think he managed to make a phenomenal album.
It starts off with "I Thought About Killing You", which has become my least favorite song of the project.  The Francis And The Lights production featured at the beginning is very soft and beautiful, but the two-minute spoken intro becomes a chore to get through after a few listens, and the verse at the end is one of the weakest featured in the album.  However, it's all uphill after that.  I said "Yikes" was my least favorite song on the album before, but my opinion on that has changed a lot.  The beat is pretty catchy, even if it has minimal elements, and Kanye gives lyrics that are both real and clever, like that "hospital band" line.  My opinions on some songs have stayed the same, like on "All Mine" and "No Mistakes".  "Wouldn't Leave" has become my favorite song of the album, with the vocal melodies being so delicate and captivating throughout, and even with the "slavery is a choice" lines, the love seen for his wife is something we haven't heard before from him.  "Ghost Town" still stays an awe-inspiring song for me, but the length of 070 Shake's outro becomes more and more annoying on every listen.  Then, the last track "Violent Crimes" remains as good as it was before, showing another vulnerable side of Kanye we hadn't seen before.
I think in my original review of this, I was focusing more on the songs individually than how they played into one another as a whole on the album.  This is the most intimate we have seen Kanye in a while.  In fact, it might be the most intimate we have ever seen him.  With albums like "Yeezus" and "Life of Pablo" drowning in pure hedonism and ego, even if those are good projects, having an album like this is a breath of fresh air.  There are points when he delves into the skewed politics that got him controversy before the album, but I feel these help to show the realism this album displays.  We know that we are getting nothing but the true, real Kanye on this album, and I think I appreciate that more than I did when I first reviewed this project.
KIDS SEE GHOSTS (by KIDS SEE GHOSTS) [Review Released June 14th]
Old Score: 7/10
New Score: 8/10
KIDS SEE GHOSTS is a rap duo made this year by Kanye West and Kid Cudi, and I feel like their debut project has gotten a lot of positive reception, with many reviewers I have looked at giving it a perfect score.  While I would not say this is a perfect album, I would say that I should move my score up a point.
It starts off with "Feel The Love", which is a song I feel the same about, with Pusha T giving a great verse around Cudi and Kanye's parts to give it a deeper meaning.  I feel pretty similar about "Fire" as well, but "4th Dimension" is a track I definitely changed my opinion on.  The out-of-place sample and ridiculous Kanye verse are still odd additions to the track, but I am not as bothered by them as I was before.  Combined with Cudi's contributions and the bumping beat, it can be a good song to jam to.  I might like "Freeee (Ghost Town, Pt. 2)" more than its predecessor now, acting as a truly freeing song to anyone listening to it.  "Reborn" is a track I have an unpopular opinion on, as it starts out okay, but it drags on to a point where I can't listen to it all the way through.  The title track is as uninteresting as it has always been, but "Cudi Montage" survived as my favorite track.
I do have overall complaints about this album as well, mainly with Kanye's additions.  The beatwork is amazing, and this album might contain some of his most experimental beats of all time, but on almost all the songs on here, he sounds so nondescript.  On "ye", I loved how "Kanye" Kanye was, but on here, you could replace him with any run-of-the-mill conscious rapper and I probably wouldn't notice.  Also, the audio quality of his verses are garbage.  He's a millionaire; he can't afford a better mic?
Still, credit where credit is due, I've connected with many of these songs in ways I didn't before, and liking 5 out of the 7 songs on here isn't bad, so I had to raise this album up a point.
NASIR (by Nas) [Review Released June 19th]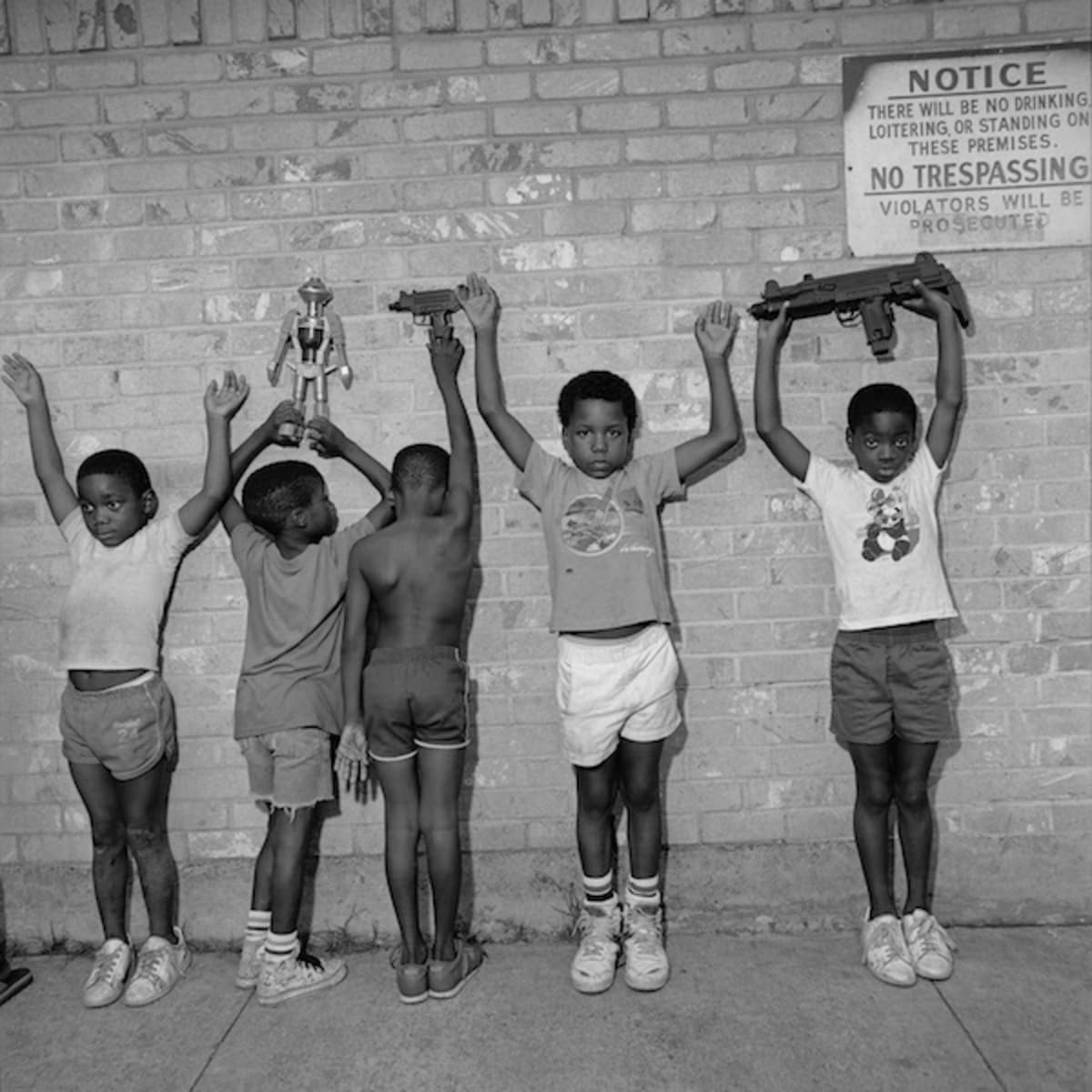 Old Score: 8/10
New Score: 8.5/10
Ending off this set of redux reviews comes the smallest change in score, with this album only going up half a point.  Many people didn't like this album, but I would dare say that this is Nas's second best album (the first being "Illmatic").  The production on here is steps above any other project he has ever released, and his rhyme schemes are consistent with those from his golden age.
This album starts on a high note with "Not For Radio", and while Puff Daddy's parts were unnecessary, 070 Shake gives us a powerful hook over some nice clanging drums.  Nas, too, comes with some nice bars, and even though their accuracy is questionable, the epic choral beat will make you forget that.  "Cops Shot The Kid" comes next, and it still works as a great police brutality song.  My thoughts on the lyrics haven't changed, but I've slowly grown to like the beat more.  "White Label" has become another song I've liked with time.  I lamented in my original review that the sample was weak on this track, but I've found myself singing to it without even listening to the song, so I have to say I like this one a lot more.  My thoughts on "Bonjour" and "everything" remain relatively stagnant, with "everything" still being my favorite song on the album.  "Adam and Eve" is another one that has put a greater impression on me, as Nas's lyrics on here are creeping their way in my mind to the same quality level as this song's chorus.  The only song I like less than before is "Simple Things", which comes off as a weak outro, especially with how suddenly it ends.
As a whole, the one thing I like less than before in this album are the brags.  Nas has always been better at spitting conscious bars than braggadocious ones, so hearing him being arrogant is a little off-putting.  However, I still enjoy the brag tracks on here a lot, like "Bonjour" and "White Label", so I guess it doesn't bother me too much.  I know I might get flack for praising this album so much, as many don't seem to share the same feelings on it, but I think I should raise it this half point.
Thank you for reading my "Surgical Summer" redux reviews. If you liked this redux review setup, tell me is you want to see more of these in the future, make sure to follow my website, Twitter, and Instagram, like this post, and be sure to check in to read my future reviews. Also, if you have a song or album you would like to see reviewed, tell me in the comments. Until then, keep listening to good music! I know I will.