Hello, I'm MusiCommentator, and it's no surprise that most popular songs are generally short.  According to multiple studies, the average length of a hit song is three and a half minutes.  Of course, some hits are shorter, and some hits are longer.  Many hits end up being around four minutes, some reach five minutes, and a very select few touch the six-minute threshold.  With hit songs being this short, long-form songs are usually forgotten about.
Long songs have been around for a long time (pun intended).  Jam bands in jazz and rock used to be known for their long jam sessions.  It's easy to find concert audio from bands like The Grateful Dead where they jam for fifteen, twenty, or even thirty minutes for one song.  When a band or artist makes a long song, it opens up so many creative possibilities that a three minute song could not have.  There are times when a long song can backfire in an artist's face and the track ends up being unbearably boring, but we're going to look at the positives today.  So, here are my top 5 best long-form songs…but first, some qualifications.
Qualifications:
This list will be set up like my other Top 5s (explanations for 5-2, honorable mentions, then 1 will be revealed).  To make the list, a song has to be 7 minutes or longer.  I alluded to this in the introductory paragraph, but I picked the number 7 because there have been very, very, very few 7+ minute songs that have become hits, so this will allow me to talk about long-form songs that the mainstream generally ignores.  Also, it has to be one song.  It can't be a song with, say, two individual parts that equal seven or more minutes.  It has to be one song that passes this limit.  But, let's not waste any more time and get into…
The List:
#5: Exquisite Corpse (by Watsky, ft. Dumbfoundead, Grieves, Wax, Adam Vida, Rafael Casal, Daveed Diggs, & Chinaka Hodge)
Song Length: 9:40
I talked about this track in my "x Infinity" review, but I'm very happy to talk about it again.  Watsky recruits the help of over half a dozen underground rappers to construct a science fiction epic that's almost ten minutes long.  It's a pretty unique concept for a hip-hop track, as it shows the last of humanity trying to survive and fight off the man-made monsters that are trying to kill them.  The storytelling on here is fantastic, as each rapper's part of the story gracefully builds off of the other, and each person has their own personality to spice up the tale.  While the plot is dark, it's a fun story to listen to, with everyone still throwing quips to lighten the mood.  There is, of course, an underlying message about human existence, but anyone can listen to it just to enjoy the story.  Plus, it never gets boring, even with it's long runtime, so this is definitely a song worth checking out.
#4: Pillow Talking (by Lil Dicky, ft. Brain)
Song Length: 10:46
Clocking in at over ten minutes, Lil Dicky provides us with another storytelling track, but it's much different from "Exquisite Corpse".  Starting off with a very mellow, dark beat, Lil Dicky takes us on a journey into his experience after intercourse with a girl.  Of course, it's a girl he just met, so the two start to get to know each other, as normal humans would.  The comedy is in this after-conversation, as the two quickly realize that they have nothing in common.  I sound awkward and unfunny describing it like this, but the bickering between the two is where the real comedy lies.  The buildup is great as the two argue about religion and vegetarianism until eventually the two split and Lil Dicky has to sleep on the floor.  Again, I'm not giving it justice, so you should really check out this track is you want a good laugh.
#3: Runaway (by Kanye West, ft. Pusha T)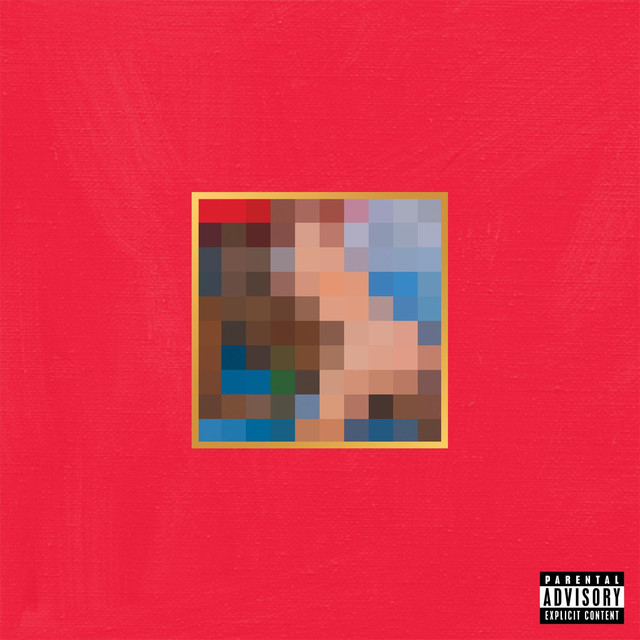 Song Length: 9:08
You know you have a classic song on your hand when people can recognize your song from one piano key.  There are a few songs off of "My Beautiful Dark Twisted Fantasy" that fit the requirements to make this list, but "Runaway" is the best song out of them all, as it acts as the thesis statement for the album it is featured on.  The larger-than-life, grandiose beat represents the fame that surrounds Kanye, and his awkward, clumsy lyrics show his vulnerability and his inelegant way of dealing with fame.  Pusha T also has a great verse, as he manages to keep his usual gangster swagger while also staying relevant to the topic.  The production on here, too, is immaculate, with the vocal distortions on the end being an awesome trademark for the track.  I have never met anyone that disliked this song, so this obviously deserves a place on the list.
#2: Bad Guy (by Eminem)
Song Length: 7:14
What do you know, another storytelling track.  These just work really well as long songs.  On the opener track to "Marshall Mather LP 2", Eminem gives us a sequel to his beloved hit "Stan", which is about a crazy fan who kills himself and his girlfriend to spite Em for not responding to his letters and memos.  In "Bad Guy", Em plays the role of Stan's little brother, Matthew, who is resentful of the popular rapper because he believes he killed his brother.  The first two verses describe Matthew's boiling hatred.  These verses are executed perfectly because of how it is set up as if he is talking about an ex-girlfriend.  In the third verse, though, it becomes evident that Eminem is his victim as he breaks into his house and forces him into his trunk (which is a great callback).  However, his demise is the same as his brother's, with himself crashing the car and killing everyone in it.  Before the song ends, though, we get one last verse from Matthew as if he's speaking from the grave, and he declares to the audience behind a suspenseful beat of how he is "just symbolic of you not knowing what you had 'til it's gone".
This track works as a perfect sequel to "Stan" because it not only clarifies questions the track left, but also enhances and expands on the themes presented in the song to give us a whole new story.  This has to be one of Eminem's most underrated tracks, as it's writing and setup is pristine, and the way it works with the original "Marshall Mathers LP" is flawless.  Don't miss this track!
Now, "Bad Guy" is a masterpiece, but before I reveal the song that's better than it, I have to give you some…
Honorable Mentions (in no specific order):
3500 (by Travis Scott, ft. Future & 2 Chainz)
Trap tracks are usually short to keep the hype of the track consistent throughout the runtime, but this song manages to stay enjoyable for 7:42 minutes.  This is a great accomplishment for a trap track, but I kept this song off the list because it's substance is meager when compared to the other tracks mentioned.
everything (by Nas, ft. The-Dream & Kanye West)
I talked about this angelic track by Nas in my review of his album "NASIR" and expressed how it's my favorite song off the album.  However, I have more nitpicks with this song than the ones I had on the list, so I kept this one off.
Count To Nine (by The Japanese House)
My sister showed me this song before I made this list and I thought it was pretty decent.  I know that this list is mainly comprised of one genre (even if I tried to cover multiple parts of that genre), so I put this as an honorable mention for those looking for songs more on the indie/alternative side of the music spectrum.
And now, the best long-form song of all time is…
Blackstar (by David Bowie)
Song Length: 9:58
Compared to the rest of this list, this seems like an odd choice for number one, but I can definitively declare that this is my favorite long-form song.
David Bowie has always been an ambitious artist and has never been one to shun controversy.  So, for his last album, it was no surprise that he came out with an extremely experimental project fueled by his deepest, darkest emotions.  The album itself as a whole is phenomenal–a sure 10 out of 10–but the title track takes the cake when it comes to quality.  While being a strange song, "Blackstar" combines jazz with futuristic techno elements to create an experience.  There are not many lyrics on this song, but the wonky, erratic instruments make it an interesting listen.  The lyrics, too, while being minimal, are very impactful, and his pain-stricken voice demands that you listen to what he is saying.  This is just such a masterfully concocted track that I had to give it the number one spot.
Thank you for reading my "Top 5 best long-form songs" list. If you liked this list, make sure to follow my website, Twitter, and Instagram, like this post, and be sure to check in to read my future content. Also, if you have something you want to see me review, tell me in the comments. Until then, keep on listening to good music! I know I will.